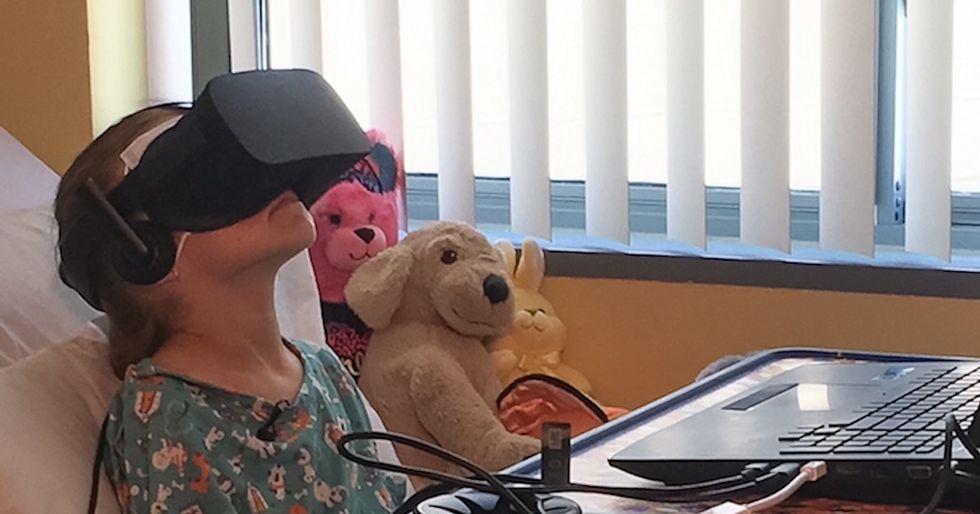 8-year-old Abrielle woke up one night with debilitating nausea.
The next morning, she was in so much pain that she couldn't stand. Her mom, Renata, rushed her to the hospital, where doctors said Abbie's appendix was "leaking." She'd have to have surgery right away.
But this was no routine appendectomy.
---
"It was pretty bad," Renata said. "In fact the surgeoneven told us in the 20 years he's been doing it, she fell in the 10%of the worst cases. There was a point where her heart ratejumped up to 200 beats per minute and her oxygen level dropped below40%. It was pretty scary."
Abbie's difficult recovery kept her and her mom in the hospital for an agonizing 12 days.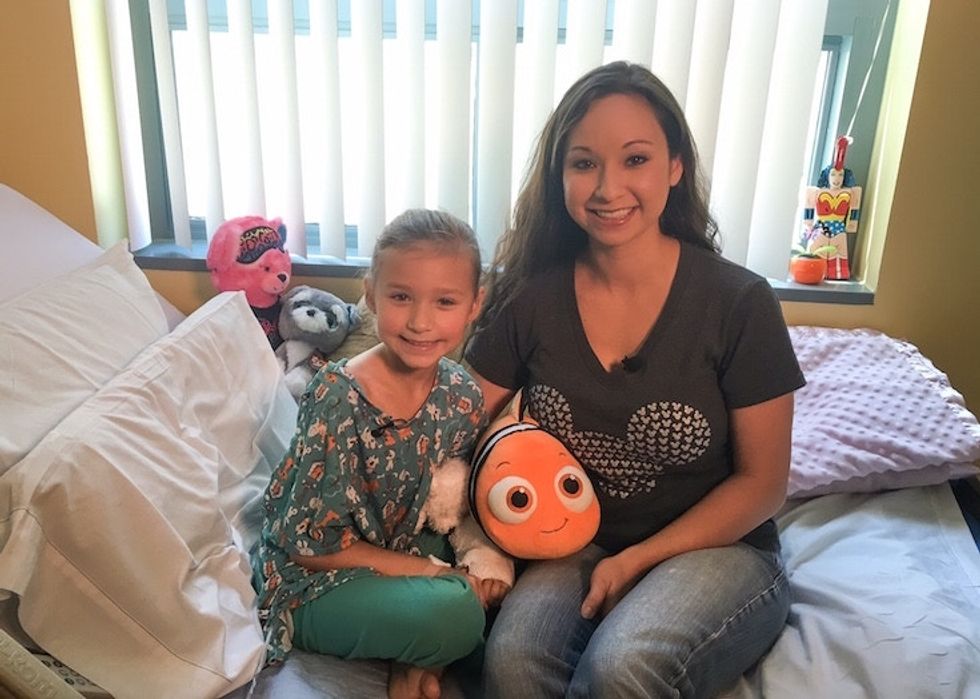 How do you keep an 8-year-old girl distracted and entertained in a hospital room for 12 days, you might ask? It wasn't easy.
"We played Monopoly," Renata said with a laugh. "And Uno. We played a lot of Uno."
She also said Abbie looked forward to watching "Spongebob" on the TV in her room every morning.
But, after a while, even all the TV and games in the world aren't enough to overcome the boredom, the physical discomfort, the IVs sticking out of arms.
It's a lot for anyone to handle, especially a kid.
That's where VRKids comes in. They're a nonprofit that brings interactive virtual reality games to kids who need a pick-me-up, free of charge.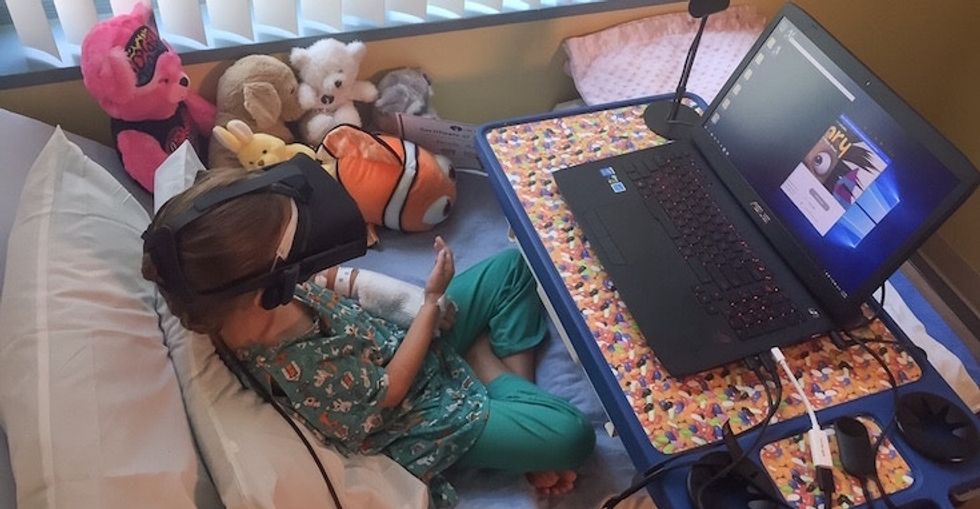 Renata said a hospital worker told them about the program, and she immediately knew Abbie would love it.
So later that day, a team set up a computer and an Oculus Rift headset in Abbie's room to take her on incredible, magical, and immersive adventures. After days and days of being confined to her bed, unable to do even the simplest tasks for herself and fighting complications from her surgery, Abbie was suddenly soaring through the clouds on a magic carpet.
"She said it was like being in 'Aladdin,'" Renata said. "It definitely made the day different than the other days. She got to do something. It lifted her spirits."
"After the whole experience was done, she kept asking when she was going to get to do it again."
It may seem like a simple thing, but some studies have shown that a positive state of mind can be much better for physical recovery.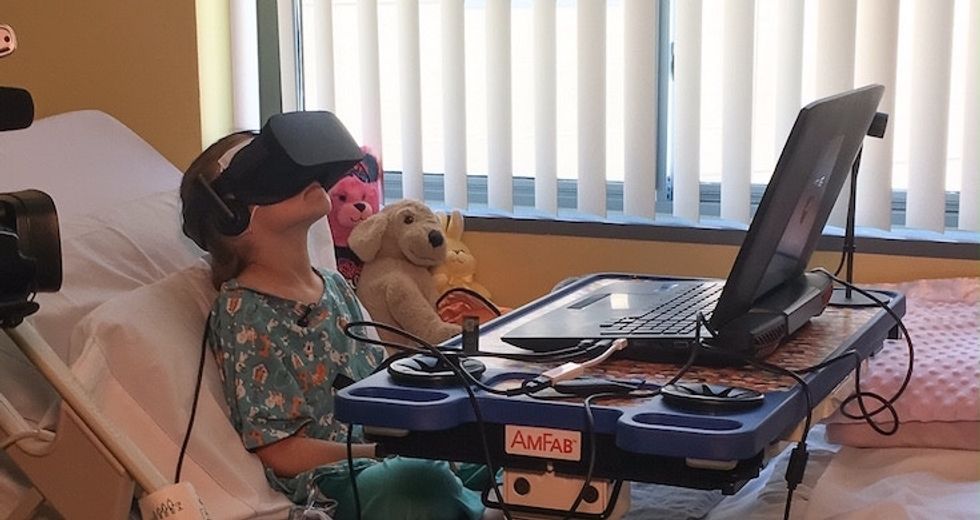 We're really just starting to figure out how to get the most out of VR technology: So far it's showing up in everything from gaming to tourism to education and more. But helping hospital patients on the tough road to recovery has to be one of the best uses yet.
Unfortunately, VR therapy isn't a fit for everyone. It takes a certain amount of energy and alertness to engage with the program.
But for kids like Abbie, things like this can make a huge difference.
"For these kids to be able to escape that reality [of the hospital] for even just 10 minutes,and they're in charge of what they're doing," Renata said. "They put that headpieceon, and they can look any direction they want, and they're in adifferent world, and they can feel the movement and the senses andthat kind of thing."
"It was a really moving experience."