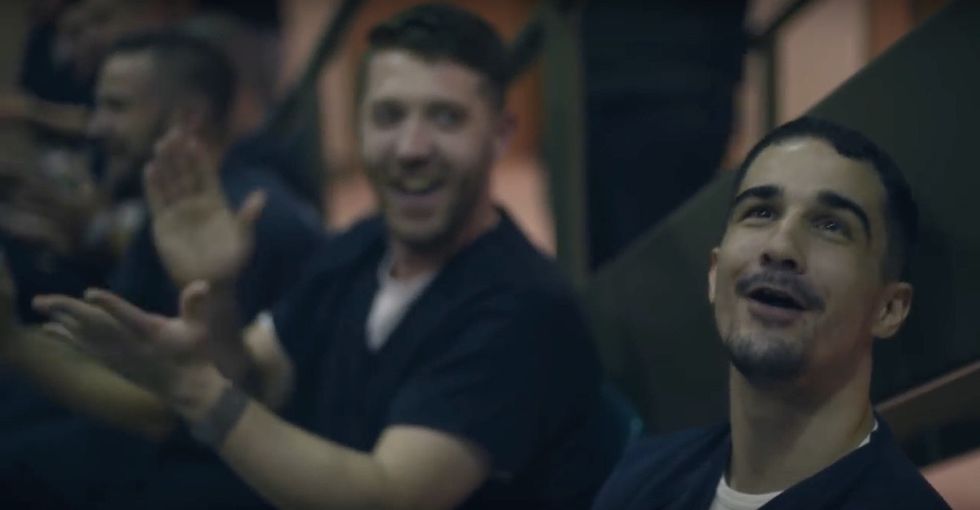 Ryan Hampton was a year into recovery when he learned a difficult lesson: silence kills.
While his professional and personal relationships were both improving, the former heroin addict was still actively avoiding awkward conversations about his decade-long battle with opioid addiction.
But after three friends died from addiction in a matter months, Hampton knew he had to speak up — about his own struggles and the addiction problems spreading across the entire United States.
---
"In an epidemic that's taking 78 lives every day to opioid overdoses, only 10 percent of Americans who seek help for their substance use disorder actually get it," he wrote in a White House blog post. "This number is mind-blowing, and it's unacceptable."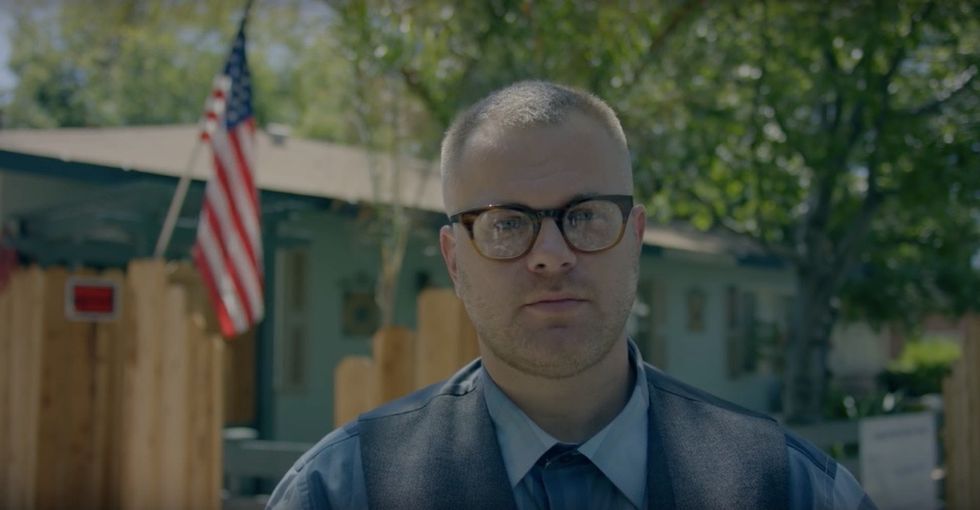 So Hampton packed his bags and took a road trip​ from Pasadena to Philadelphia to connect with those who were struggling with heroin addiction.
Hampton's newfound sobriety had enabled him to pursue his lifelong interest in politics, and he had been selected as an official delegate for the Democratic National Convention in July 2016. He and his best friend from his treatment program drove across the country to the convention, chronicling the stories of people they met along the way.
They visited small towns and cities alike, meeting with families who'd lost loved ones to substance abuse and individuals living through long-term recovery. Along the way, they witnessed firsthand the hope that proper health care could bring to those afflicted with addiction and also the harsh realities of underfunded rehab programs.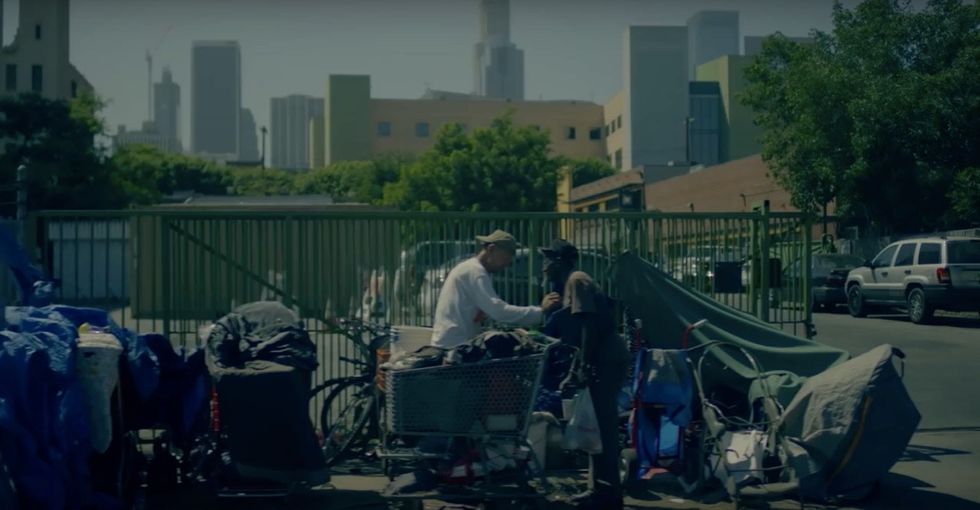 But one place stood out on his journey: Virginia's Chesterfield County Jail.
By February 2016, the heroin problem in Chesterfield County had reached an all-time high, with overdoses increasing by 80% from the previous year.
As the prison cells started filling up with more addicts than ever before, Sheriff Karl Leonard realized that a new approach was needed. "We needed to think outside the box to create workable solutions," the sheriff told Progress Index. "Instead of institutionalizing these guys in the criminal justice system, why not approach this from a medical standpoint?"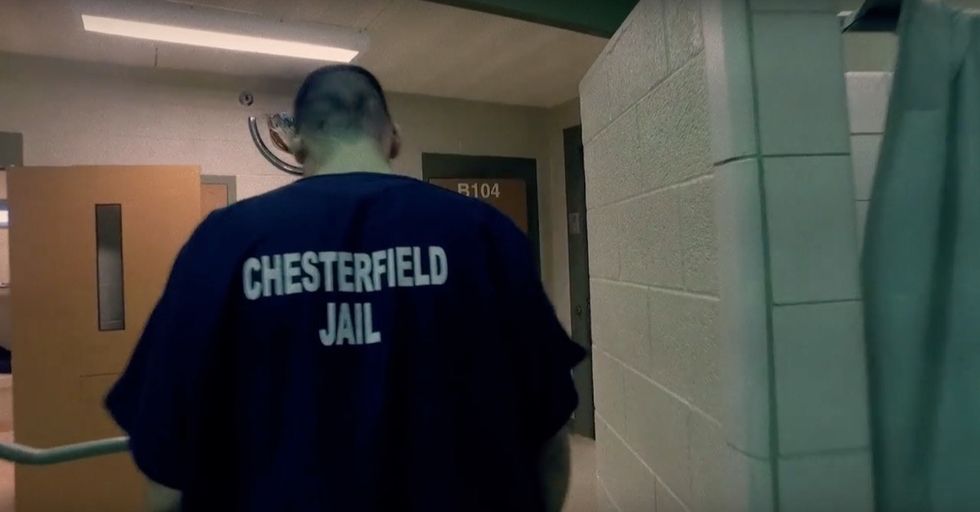 With help from the McShin Recovery Resource Foundation, the county jail launched the Heroin Addiction Recovery Program (HARP).
The program is revolutionary for a prison. It offers medical treatment, clinical peer-to-peer counseling, and mental services for inmates struggling with addiction. The HARP program also provides assistance in finding professional care after their release from prison — a coping strategy that actually addresses the disease of addiction in the long term instead of trapping people in an endless cycle of detox, crime, and relapse.
Perhaps most remarkably, the program took less than a week to implement, and it costs less than $750 per inmate per year. That's a lot less than the cost of jail time for taxpayers, and the money comes entirely from the jail's basic operating fund — meaning the sheriff gets no financial support for the program.
HARP has already seen 47 graduates in its first six months, some of whom even asked for longer stays behind bars in order to ensure that their sobriety sticks.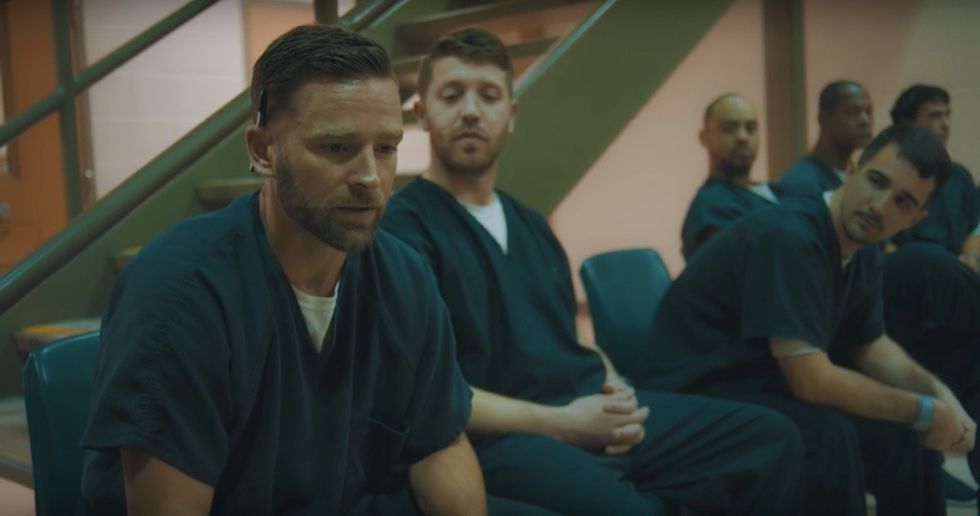 With permission from the sheriff, Hampton took a Facebook Live video from inside the jail, and inmates shared their inspiring stories with him.
Hundreds of thousands of people tuned in for a rare Facebook Live event broadcast from inside a county jail.
Since the War on Drugs began in the early 1980s, prison populations have increased by almost 600% — and nearly half of those people are serving time on drug-related charges. But most prisons aren't like the Chesterfield County Jail, and incarcerated opioid users often die from withdrawal while they're still behind bars, or they overdose shortly after their release.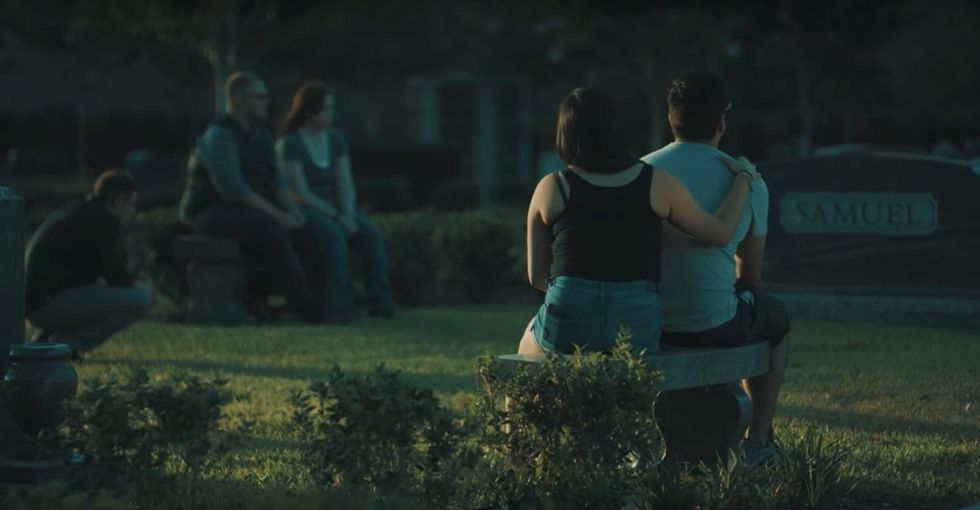 Hampton's live-stream gave a voice to often-ignored individuals whose lives had been wrecked by addiction.
He helped to humanize their experiences and showed the world firsthand how bad our country's opioid has gotten.
You can see the video here:
What's up Facebook? It's the inmates at the Chesterfield County Jail's HARP program here. We've taken over Ryan's live from within the walls of the jail - first time EVER that a Facebook live has been done from inside a jail. We have a message for America. So listen up! #WeDoRecover #AddictionXAmerica #PourYourHeartOut

Posted by Ryan Hampton on Thursday, September 22, 2016
Hampton's video serves as a powerful reminder for all of us that people suffering from addiction don't deserve to be treated like villainous pariahs.
Addiction is a clinical disease, and folks who are struggling deserve understanding and compassion. They deserve help, and a cure.
According to one study, the U.S. economy could also save nearly $13 billion per year by simply providing comprehensive drug addiction treatment and recovery services to people, instead of throwing them in jail. That doesn't even include the lives that would be saved and the emotional distress that would be avoided by the reduction in crime and loved ones dying from overdoses.
The opioid epidemic is on the rise, and it's not something we can jail our way out of. But maybe with a little empathy, we can channel Hampton and actually save some lives and improve our communities along the way, too.