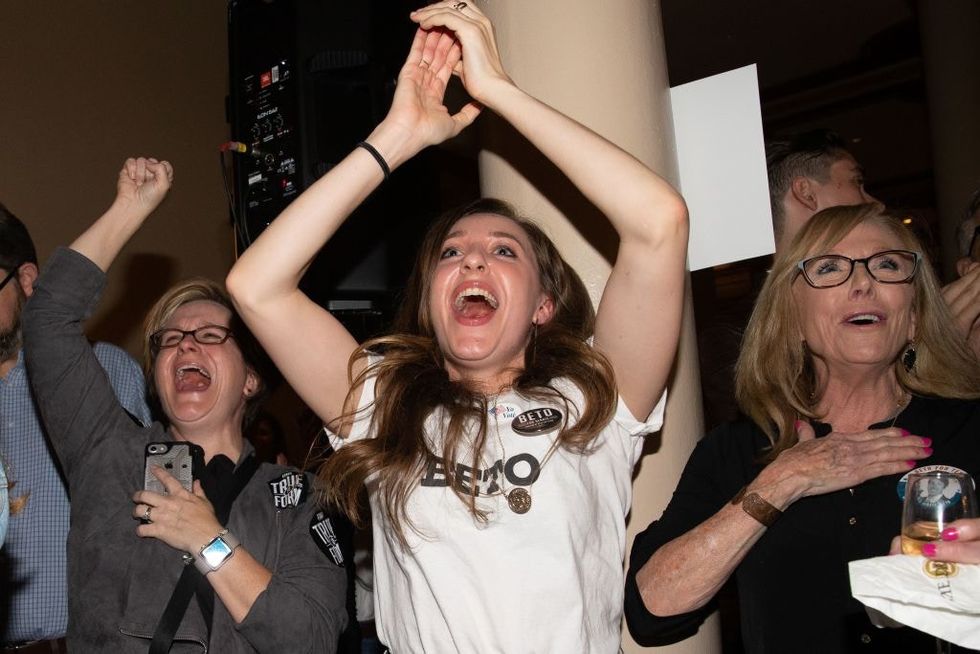 Photo by SUZANNE CORDEIRO/AFP/Getty Images
The midterm elections sent a clear message that historically underrepresented groups deserve to have their voices heard in Washington.
And for the record number of women elected to Congress in 2018, a number of them are probably giving thanks to the Girl Scouts of the USA.
That's because 58% of the women elected to the House of Representatives participated in the Girl Scouts way back before any of them were likely even dreaming of running for elected office someday.
---
While women are 50 percent of the population, women are still the minority in Congress. In 2018, a record number of women ran for Congress, and a record number of them won their elections. 102 women were elected to the House of Representatives, widely surpassing the previous record of 84 .
It's a huge milestone for progress and a reminder of how far we still have to go for true gender equality.
Our nation has become more politically minded since the election of Donald Trump, with protests and rallies now seeming to be a weekend activity. And with the Women's Marches pulling crowds of literally millions of people, it's not surprising that more women than ever were inspired to run for office.
Since the Girl Scout's founding in 1912 by Juliette Gordon Low, the Girl Scouts have had the mission to empower young women during their formative years.  Currently, the Girl Scouts of the USA is the largest leadership organization for women in the world.
It's no coincidence that the majority of female political leaders over the past decade are Girl Scout alums. If we… https://t.co/cOqMJQGlPj

— Girl Scouts (@Girl Scouts)1542378171.0
By allowing girls to be a part of a supportive female environment, the Girl Scouts provide a space where women can learn to lead without the gender bias found in other spaces.
As a former Girl Scout myself, I remember being given leadership opportunities within my Scout group that would have likely gone to a boy in a mixed-gender environment. And, more importantly, was given the attitude that these opportunities shouldn't automatically go to a boy.
Additionally, the Girl Scouts provide women with strong female role models.
Even the act of witnessing a woman in a leadership position can go a long way in making a young girl feel that this role is something she can aspire to.
From having the guidance of a strong Scout Leader to learning about women who have made history for their accomplishments, to gaining inspiration from successful CEOs who were once scouts themselves.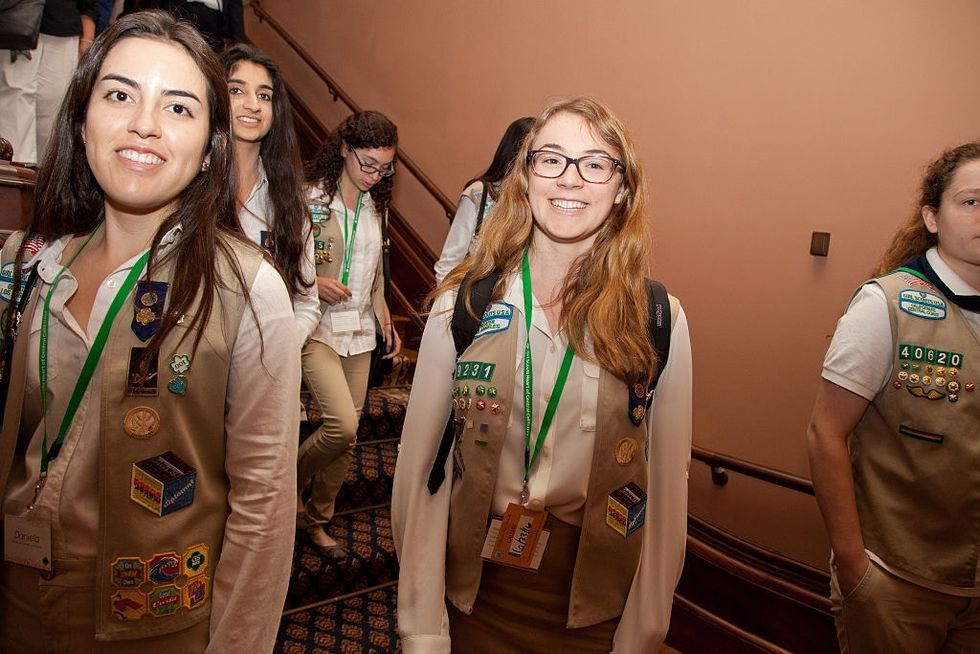 Photo by Kelly Sullivan/Getty Images for Girl Scouts
Civic minded girls grow up to become civic minded women.
No longer are we telling girls that their only place is in the house. Their place is also in the House and Senate. Girls who are growing up now have a plethora of strong female role models that past generations of women didn't always have access to.
Notable Girl Scout alumni include Sen. Elizabeth Warren, Sen. Lisa Murkowski, Rep. Nancy Pelosi, and every female Secretary of State – Madeleine Albright, Condoleezza Rice, and Hillary Clinton.
And Girl Scout alumni now make up the overwhelming majority of female senators as well.
If the trend continues into 2020 and beyond, it's fully possible that the girls growing up today will occupy 50 percent of the seats in Washington tomorrow. You go, Girl (Scouts)!